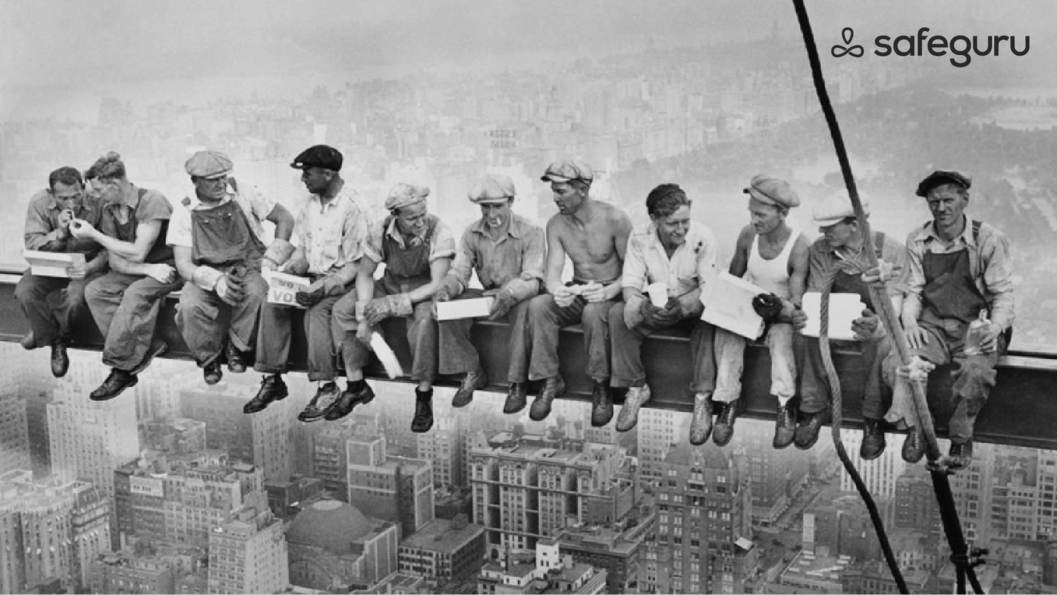 This well-known image shows workers during the construction of the Rockefeller Center in New York in 1932. The iconic photograph shows the incredible makeshift viewpoint looking over the New York skyline, as well as the bravery of the workers as they enjoy this moment on the edge of nowhere.
Let's look beyond the photograph. Shortly before it was taken, the Crash of '29 gave rise to a crisis known as the Great Depression. Imagine the unfavourable conditions at that moment, the need to persevere at an increasingly challenging time or even just the fear felt by those workers right before they stepped onto the beam. Living from day to day, accepting any job, the risk of unemployment, company closures, hunger, cold and migrations. The crisis left no one indifferent and its consequences were felt worldwide.
In the end, societies are built on the day to day life of their citizens, their organisations and the community in general. They are their experiences, their stories, their development, their efforts, their progress, their work and their lives.
How does this scene compare to today?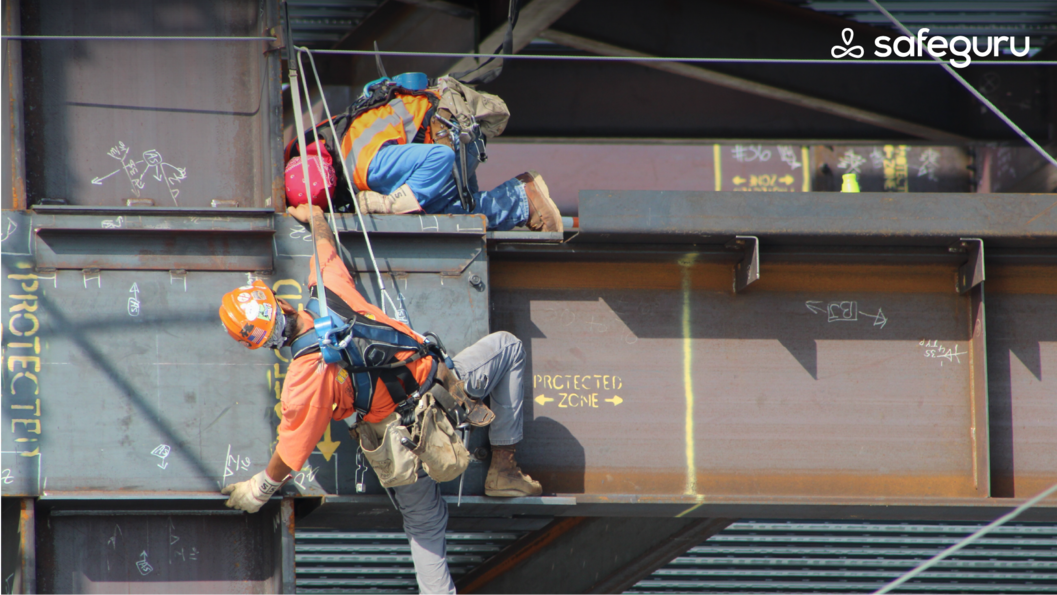 A lot has happened since the 1929 crisis and so much has evolved. Thanks to this progress, seeing the situation in the photograph would probably be unimaginable today, but the same dangers still exist at work, even if they are not so visible.
Fortunately, nowadays we have rights as employees, our employers provide us with safety equipment and our working environments are clearly signposted... Or at least they should be.
Days go by in a instant, communications move at the speed of light, we have a world of news at our fingertips and we buy things from the other side of the planet.
However, no matter how much we have evolved it's important to remember that we are still human...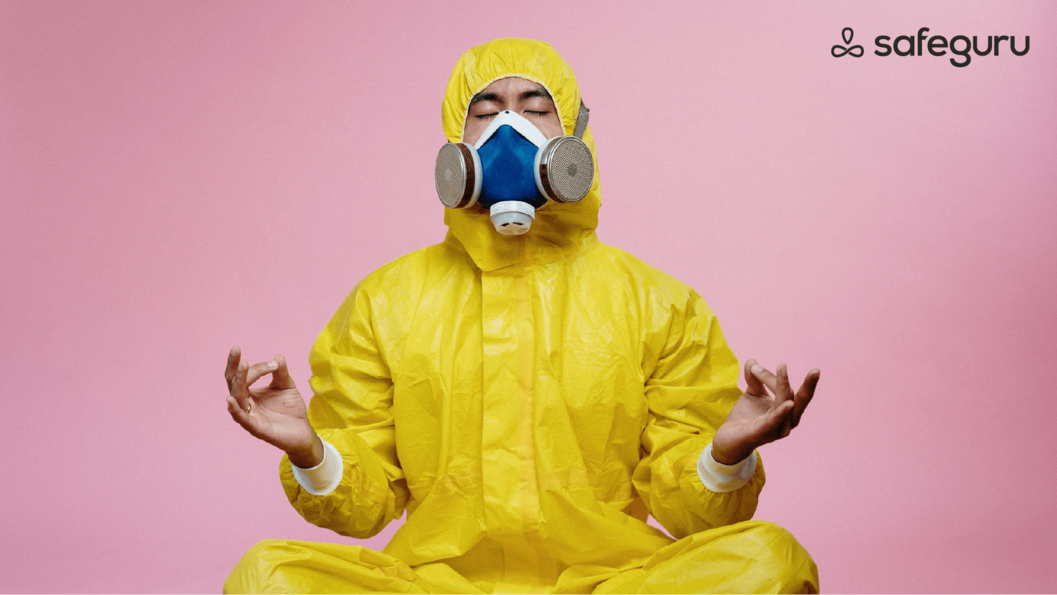 As a company we are aware that the protection of workers is essential to continue achieving the progress that is so necessary.
Safeguru was created to respond to current needs in the world of workplace safety, to digitise obsolete and outdated purchasing processes and to be a trusted partner, helping to ensure peace of mind in people's lives, contributing to their work and personal wellbeing.
We want to be the point where safety at work and the latest technological and logistical developments meet.
We want to make safety equipment available to everyone in a simple, fast and efficient way.
We want to provide information about how to prevent risks at work in an intelligent and clear way.
We want to continue to build this path towards a safer future.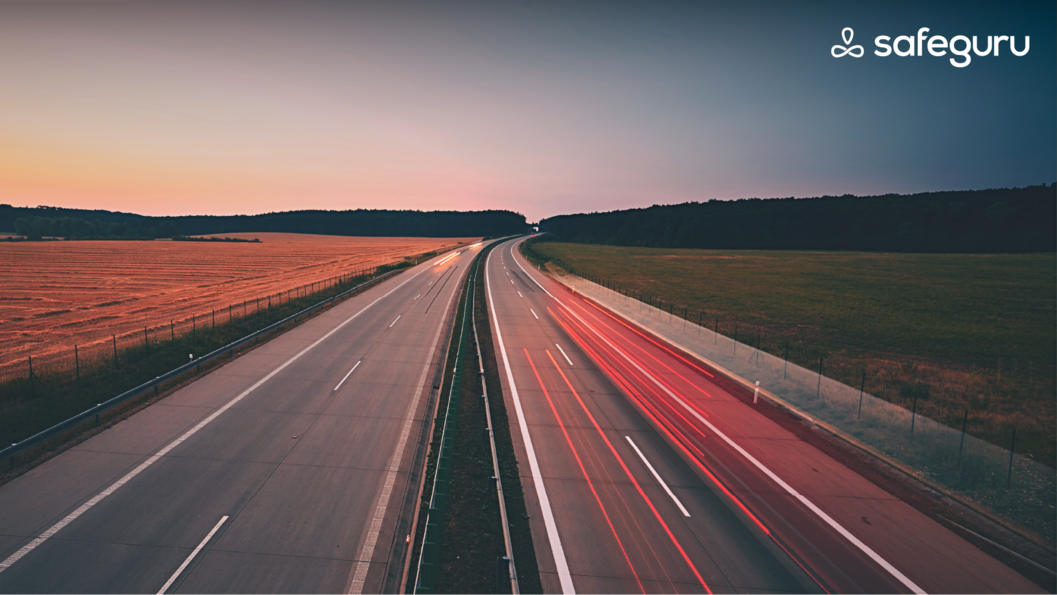 A year ago, Safeguru Spain was established and we began to fulfil our purpose. Our efforts, commitment to our values and our conviction that a safer future is possible have led us to broaden our horizons.
With enthusiasm, hope and motivation we embarked on a journey to the UK and we are proud to announce the launch of Safeguru UK.
Going forward, our energies will be directed towards both Spain and the United Kingdom. We know it's ambitious, but nothing can be achieved unless you try.
We have no doubt that we want to build a safer future and we will continue to strive for it.